Lunt-fontanne Theatre | New York, New York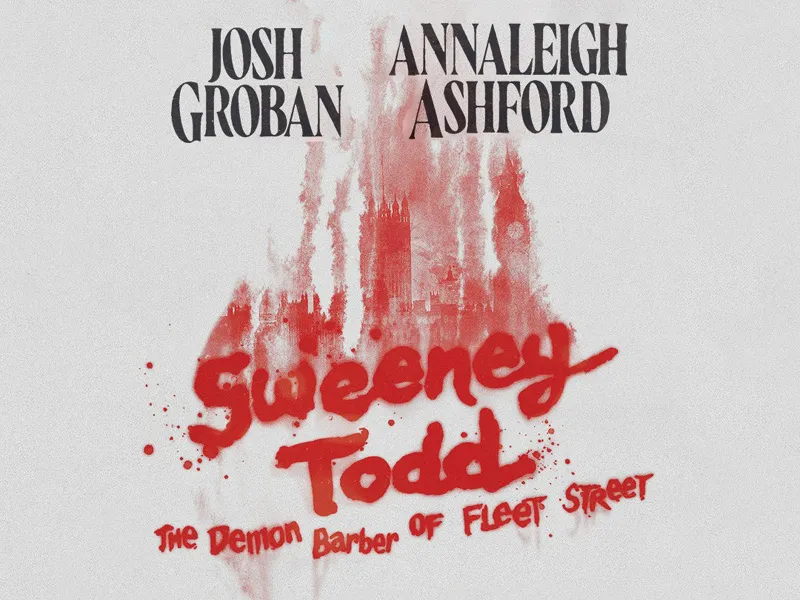 Expect the most gory night on the planet at this jaw dropping rendition of Sweeney Todd. It has all the perfect features for that special something that is often lacking in other productions. Murder, revenge, and blood are all the main themes you can expect to witness and of course, the most realistic visuals delivered by an astonishing cast. You better be quick for this one, as tickets have already started selling and you do not want to lose out on this incredible show at Lunt-fontanne Theatre on Saturday 2nd March 2024.
Attend the tale – and the tunes. Sweeney Todd: The Demon Barber of Fleet Street is a musical thriller like never before. Stephen Sondheim and Hugh Wheeler's musical thriller immerses you in the story of Sweeney Todd - a hellbent barber. The shockingly beautiful tale is one that you need to see. It is monstrous and morbid, but shares witty remarks with the audience too. As said by Entertainment Weekly, the musical brings "big laughs and serious scares." As the production makes its way to New York, New York, this is your chance to experience the riveting revival for yourself.
Sweeney Todd used to shine brighter than the darkness that consumed him. Prior to his current state, he was a happy barber, a devoted husband, and a proud father. Now, he is consumed by darkness and seeks nothing but revenge after being exiled for so long. When things don't go his way, he swears to seek vengeance on the entire human race. Helping him commit his crimes, Mrs. Lovett grinds Sweeny Todd's victims into meat pies and sells them to innocent customers.
Sweeney Todd: The Demon Barber of Fleet Street is regarded as the lyricist and composer Stephen Sondheim's most outstanding work. It became highly popular, and is considered as his masterpiece. The production won a whopping number of Tony Awards upon its premiere on Broadway. Since then, the production has been revived numerous times. In 2007, it was adapted into a film by Tim Burton which starred Johnny Depp as the main character.
This spring, you get the turn to set foot in the Tony Award-winning musical! Sweeney Todd: The Demon Barber of Fleet Street will definitely haunt you in the best ways. This is your chance to get to know why this Broadway production is raved about and remains the absolute best in the industry. Enjoy the show live when it makes its way to the Lunt-fontanne Theatre on Saturday 2nd March 2024. Come if you dare – the story of London's famed serial killer is not for the faint of heart. Can you handle the darkness?
Tickets to Sweeney Todd are available here today. Purchase yours before they sell out!