Lunt-fontanne Theatre | New York, New York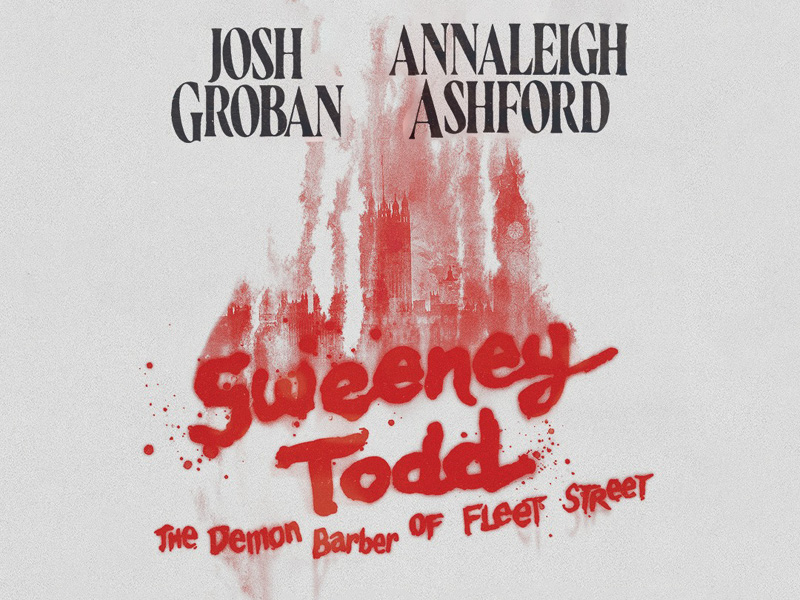 This fall, you get the chance to experience the most thrilling Broadway musical ever made. Sweeney Todd is making its way to New York, New York for a long-awaited return! Immerse yourselves in the story of the Demon Barber of Fleet Street in this marvelous musical that is sure to keep you up at night. With music and lyrics by the award-winning Stephen Soundheim, this production has set itself to be a Tony Award-winning production.
Sweeney Todd will play at the highly acclaimed Lunt-fontanne Theatre on Sunday 26th November 2023. Be set to experience the dark Sweeney Todd which features a talented cast. The production also includes remarkable tracks such as "Not While I'm Around." Now, we compel you to phone your friends to inform them you are all coming to witness Sweeney Todd this fall!
Reserve your seats to this upcoming Broadway production right now. Click 'GET TICKETS' to proceed with your purchase - you definitely don't want to miss it!
Prepare yourselves because Sweeney Todd is returning to the stage this fall. The outstanding musical thriller made its mark in history as Stephen Sondheim's best work. The devilish plot paired with the hauntingly beautiful tunes makes it the best Broadway show. It debuted on Broadway in 1979, and the story and music continues to dazzle audiences today. Some of the most notable tracks from the musical include "Johanna," "Not While I'm Around," and "The Ballad of Sweeney Todd."
Sondheim came up with the idea for the musical. The thought of it came after seeing British actor Christopher Bond's play about the 19th-century murderer Sweeney Todd. He described it as "a dark operetta," but also defined it "a movie for the stage." It is almost completely underscored: it is sung for over 80% of the show, and Sondheim's music play unwaveringly behind the action.
The story is about a hellbent barber who seeks out revenge in 19th-century London. The stars of the show are Josh Groban and Annaleigh Ashford who will play Sweeney Todd and Mrs. Lovett. As crazy as she is, Mrs. Lovett grinds Sweeney Todd's victims into meat pies for innocent customers. The one-of-a-kind musical thriller is mostly sung-through and includes both broody tunes and bouncy beats.
Alas! Broadway audiences will finally be able to enjoy Stephen Sondheim's best score in its entirety - complete with Jonathan Tunick's iconic 26-player orchestration - for the first time since 1980.
This is your chance to see Sweeney Todd: The Demon Barber of Fleet Street as it makes its way to your hometown this fall! The show's long awaited return is one you need to see. This haunting musical will be sure to keep you entertained all throughout. So, hurry up and tell your friends and family because you need to enjoy the show! Timeout vouches for the production and said, it's "a bold, brazen and breathtakingly entertaining experience, any way you slice it."
Select your spots to the production right now before it's too late! Sweeney Todd will slice his way to the well-loved Lunt-fontanne Theatre on Sunday 26th November 2023.