Lunt-fontanne Theatre | New York, New York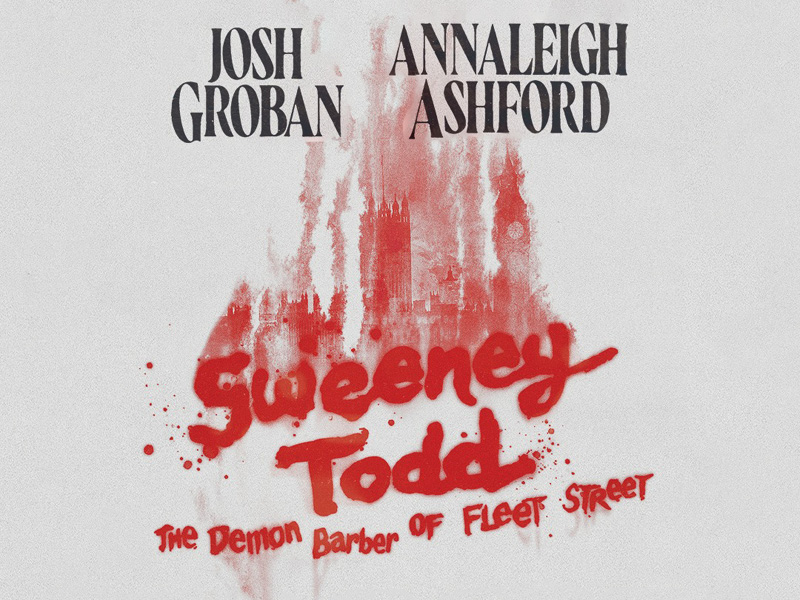 Expect the most gruesome night on the planet at this awesome rendition of Sweeney Todd. It has all the perfect ingredients for that special something that is often lacking in other productions. Murder, revenge, and blood are all the main themes you can expect to experience and of course, the all too real visuals delivered by an astonishing cast. You better be fast for this one, as tickets have already started selling and you do not want to miss out on this incredible show at Lunt-fontanne Theatre on Sunday 7th January 2024.
Contemplating how much faith you can put in the man who shaves so near to your neck? Discover the solution at the Lunt-fontanne Theatre on Sunday 7th January 2024 as Sweeney Todd comes back in full-scale grandeur, over forty years after its international debut!
"Beautifully sung, profoundly emotional, and strangely amusing. Sondheim's masterpiece, brought back to its correct proportions, welcomes a much-anticipated return to Broadway." - The New York Times.
Observe the charmingly deranged partnership shared by the vengeful Sweeney Todd and the energetic shopkeeper Mrs. Lovett. Located in the depths of a gothic London, this stage thriller tells a comical yet darkly Victorian narrative of kin, homicide, class disparity, and questionable little pastry shops.
Guided by the director of Hamilton, Thomas Kail, this renewed music production reintroduces Hugh Wheeler's Tony Award-winning writing and esteemed composer Stephen Sondheim's original music. It also includes the Olivier-winning choreography by Steven Hoggett and other visionary artists, including Mimi Lien (Scenes), Emilio Sosa (Costumes), Natasha Katz (Lighting), Nevin Steinberg (Sound), J. Jared Janas (Wig, Hair & Makeup), and Jeremy Chernick (Special effects).
Thanks to the astounding 26-piece orchestration by Jonathan Tunick and musical supervision by Alex Lacamoire, audiences can revel in new yet loyal interpretations of Sondheim's popular hits such as "A Little Priest," "Pirelli's Miracle Elixir" and "The Worst Pies in London."
In a earlier discussion with main actor Josh Groban, he reminisces about his time portraying the role of the title barber.
"… for me the captivating element in Sweeney Todd was the contrasts: the lovely score combined with the sinisterly humorous content, the dark storyline. There's such a juxtaposition of beauty and darkness in the character, coupled with several of the most remarkable songs and poetry ever written. It genuinely is nothing less than a masterpiece to act, irrespective of the genre."
Sweeny Todd: The Demon Barber of Fleet Street is one of Broadway's most outstanding accomplishments in the record of musicals, persistently acclaimed throughout its diverse iterations by the Tony, Drama Desk, Olivier, Drama League, and Outer Critics Circle award-giving organizations.
You'll permanently alter your outlook towards pies. Acquire your tickets now for the Lunt-fontanne Theatre showing of Sweeney Todd on Sunday 7th January 2024.